Tracy Pfau has a full service state of the art sound studio where she records her voice work. Having started in radio as host of her own show at KPCC FM 89.3, Tracy learned the art of balancing speed of process with sound perfection. Her on-camera acting credits include the fan-favorite role of Mrs. Bouchie in Beyond the Prairie: The True Story of Laura Ingalls Wilder and SLC Punk! She also appeared in TV series such as Shameless, The Vampire Diaries, Touched by an Angel and Torchwood. She has committed most of her time in recent years as a voice actress, having appeared in Prominence, Alpha and Omega 2: A Howl-iday Adventure, Rift: Planes of Telara, Sacrosa: Priestess of the World of Fears and English Town Mysteries to name a few. Please take a few moments to explore Tracy Pfau's website and check back frequently for updates.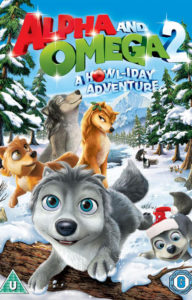 I coach veteran and aspiring VO actors and actresses one on one. I come from a professional acting background, so I teach you to perform scripts from an acting standpoint. Who is your audience? What is your intention? How do you use a microphone? I have a full service state of the art voice over studio. I'll also teach you the nuts and bolts of VO, give you career advice, train you in the technical aspects of VO like how to build a sound studio, how to record yourself, what the standards are regarding sound quality for an audition, how to edit, how to use Pro Tools and much more. I give my students a clear overview of how to do everything VO.
I am also skilled in the technical aspects of VO. Rate includes recording, editing/post-production, script preparation, professional noise-free recording, quality control (proof listening), free re-takes, as long as they are not necessitated by changes in the script after the initial audio was recorded. The recording of a script that was revised after the first text was officially approved and recorded, is regarded and billed as a new project. I am looking forward to working with you!